World Olympiad
Open and Women's Series
Every NBO which is a member of the WBF, is entitled to enter one team in each series, Open & Women. The field will be divided in 2 or 4 groups, depending on the entries.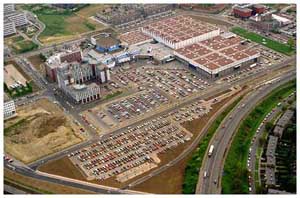 Each group will play a round robin, and the top 4 or 2 teams respectively will qualify for the 64-board quarterfinals.
These will be followed by the 96-board semifinals and the 128-board final in the open series and 96-board final in the women. There will also be a bronze-medal playoff.

The entry fee is $2,500 per team.
World Transnational Mixed Teams Championship
This championship will start right after the end of the Olympiad qualifying stage. Transnational combination are allowed. The teams will play a Swiss competition and the top four will advance to the semifinals.

The entry fee is $800 per team, but players eliminated from the Olympiad will participate free of charge.
1st World University Teams Bridge Cup
This event will be played from Sunday 27 August to Saturday 2 September 2000, under the auspices of FISU (Fédération Internationale des Sports Universitaires).
Players must be students of a recognized University, between 17 and 28 years of age. Each country may enter one representative team.

There is no entry fee. Inexpensive accommodation will be arranged for all the participants.
1st Seniors International Cup
This event is for national teams that will compete in a round robin qualifying stage, followed by semifinals and a final, depending on the number of entries. Players must be at least 55 years of age on the first day of the competition.

The entry fee is $1,400 per team.