First Rosenblum for Italy
Italy, with a long history of victories in the Bermuda Bowl and the World Team Olympiad from the Fifties through the Seventies, yesterday added a Rosenblum triumph to its portfolio.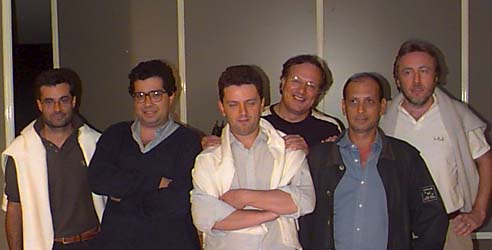 The Italians defeated Brazil, 155-76, in the Vivendi Rosenblum Cup Teams. It marked the first team victory for Italy since 1975, when the Italians won the Bermuda Bowl in Bermuda on the 25th anniversary of the Bermuda Bowl. Brazil put an end to Italian dominance in the Olympiad the following year in Monte Carlo.
The new champions are Francesco Angelini, captain; Antonio Sementa, Alfredo Versace, Andrea Buratti, Lorenzo Lauria and Massimo Lanzarotti. They raced off to a 34-point lead in the first quarter, then widened it to 75 at the half. Representing Brazil were Gabriel Chagas, captain; Marcelo Branco, Miguel Vilas Boas and Joao Paulo Campos.
Pair event leaders
Piotr Gawrys and Marcin Lesniewski of Poland finished marginally ahead of Michael Rosenberg and Steve Weinstein of the United States in the Société Générale Open Pairs semifinals.
The final will consist of 72 pairs of which 65 qualified from the semifinals. There will be five sessions in the final.
In the Louis Vuitton Women's Pairs, Zhang Yu and Wang Wenfei of China were tops in the semifinals. However, all finalists will start even - there will be no carryover.
There will be 36 pairs in the final, of which 28 have qualified from the semifinals. They will play barometer style and each pair will meet all other pairs once during the five-session final.